Sliding Gate

Giant Fence sells and designs gates to match or complement all fence styles. No matter what kind of fence gate
you're looking for, we will provide you with a variety of solutions to meet your individual needs. Walk and
driveway gates come in widths tailored to suit all pedestrians, vehicles or landscaping equipment
the gate and the column are connected by bearings, and the lock can be inserted or installed with key hole selectively.
Size can be customized.The sliding door needs to be installed with track and film, which can be customized

according to the customer's requirements
Application

Commercial grounds (Corporation, hotel, supermarket)
Private grounds (Courtyard, Villadom)
Public grounds (Park, zoo, train or bus station, lawn)
Panel Specifications

Details of the parts
Processing
First, the raw materials of galvanized pipe shall be purchased according to the requirements of customers, and the staff
shall carry out the zinc loading test. After the test is qualified, the size shall be cut, then the welding shall be carried out
according to the drawings, the painting shall be carried out after the welding, the trial installation shall be carried out
after the fabrication, and finally the packing and packing shall be carried out according to the requirements of customers.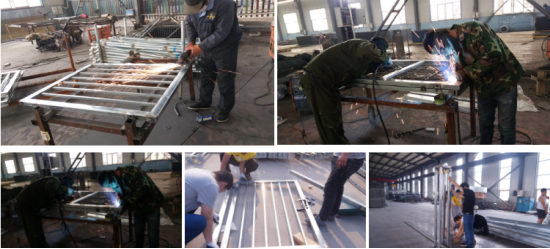 Another type of the Sliding Gate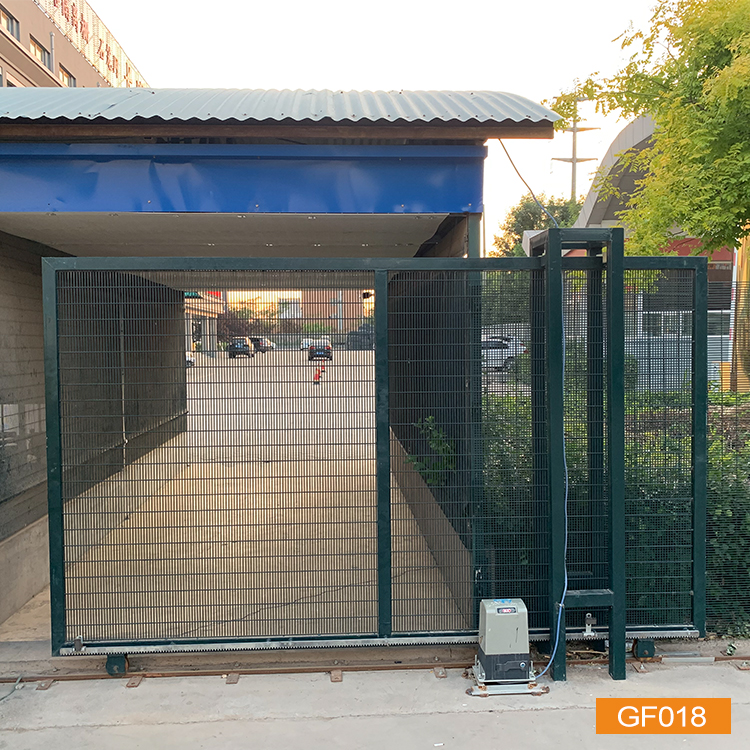 Packing

Loading in the container